Gearing up for the 2013 Boston Tattoo Convention!
The 12th Annual Boston Tattoo Convention will again be held over Labor Day weekend, from August 30th through September 2nd.
SECURE YOUR BOOTH FOR THE 2013 BTC RIGHT HERE, and download your registration form here.
Tickets to the show can be found here.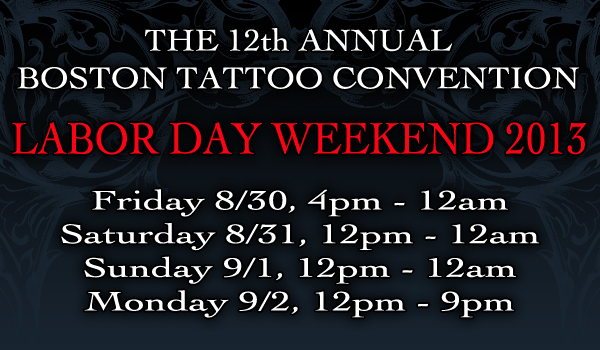 ---
The Boston Tattoo Convention is Brought to You by These Great Sponsors