Brandie Popps
AMPD Tattoo and Art Studios
391 Winthrop St Taunton Ma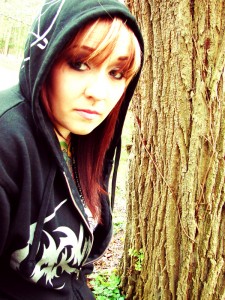 Hey Im Brandie Popps or also known as Lil Poppz. I am a total art nerd and just love what I do. Thanks to all my great clients, friends, and family I get to do what I love every single day. I couldn't ask for anything more fulfilling in my life. Besides being a Mom to my beautiful daughter Aili.
I've been tattooing professionally for about 6 years now and wouldn't change it for anything in this world. I knew from a very young age that this is what I wanted to do for the rest of my life. The second I held that machine in my hand for the first time it was life changing and it became my world. I don't know where I would be if I never succeeded and busted my ass to get where I am. Its been a crazy couple of years and I can't wait to see where it brings me if I keep up the same hard work and determination. One of my favorite quotes is "Im not as good as I want to be, but Im better then I used to be" I try to remember that every day. Especially with being in the process of opening my own shop AMPD tattoo named after my daughter Aili. Im so excited for the studio to be open and see what it brings to our lives.
I really love doing bright bold fun color pieces that catch the eye. As well as dark evil grey wash or some realism. The brighter the color or darker or more evil the happier I am. Im looking to start getting into horror portraits being a HUGE zombie fan its one of my favorite things to do. I dabble in painting but prefer using prisma color pencils/markers or copics on a number of different mediums. Ive been dying to get more into painting I just haven't found the time or patience to really get it where I want it to be.
I also specialize in cosmetic tattoo and re-pigmentation of certain skin disorders or scaring. Its really is a great thing to know your helping someone through a difficult time when Im able to apply eyebrows to a person going through chemotherapy (Or any other number of things that cause people to loose hair from undesired places). Or other health issues that cause the everyday lifestyle difficult for some people to be able to uphold when trying to apply makeup. Plus theres plenty of women out there just wanting to make their routine that much easier and who am I to deny them of that. I love making people feel more beautiful and comfortable in their own skin one procedure at a time.
If you see me out at a show or out and about don't hesitate to come by and say hi. I tend to be a little shy at times and need a lil nudge to get into conversation hahaha, but I love talking art and shop. I open up quite easily once the ice is broken. I do travel quite a bit doing Guest Spots in Saugus at Lightwave Tattoo, Wakesha WI at Black Dragon Tattoo and in Fort Myers FL at Pleasures of the Flesh along with a few others here and there. As well as many conventions around the country, and Im always adding more to the list and traveling with great friends and fellow artists like Robert Kane, Josh Payne, Adam Golden, Dave Tevenal, and an amazing machine builder and dear friend Ernie D of Deluxe Irons as well as some others. If you don't know about them already you need to check them out. Great cats with some really upstanding work and all around swell dudes haha
I'm looking forward to seeing you all this year in Boston and showing good ol bean town what we are made of. Don't be shy and pop by the booth and say whats up to me and the guys this year. It should pretty crazy and amazing show, Im totally looking forward to it. Anyone wanting appts I am pretty booked up but I might be able to get some stuff in and looking forward to doing some really fun and cool pieces.
Feel free to email me at
email- lilpoppztattoo@yahoo.com
Facebook- www.facebook.com/lilpoppztattoo
Instagram- @lilpoppz