K Lenore Siner is a first-year tattoo apprentice working under the guidance of Natan Alexander at Witch City Ink in Salem, MA. She is an internationally shown and published oil painter.
www.klenoresiner.com
IG: @snakeoclock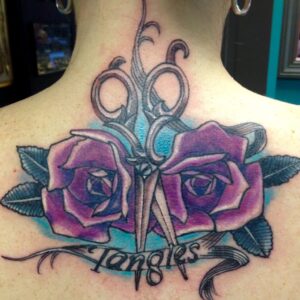 Siner's imagery comes from a life devoted to spiritual exploration. During the past 13 years, she has studied Tantra in India and Thailand, graduated from the women's mystery school Priestess Path, been initiated into shamanic practices, facilitated all night fire ceremonies, studied plant medicine and is currently honored to be a Lakota Sundancer. Her most recent fascination and area of study of Alchemy and its application to and correspondence with the artistic process.