MSPCA-Angell

From the MSPCA-Angell website:
The MSPCA-Angell is a national and international leader in animal protection and veterinary medicine and provides direct hands-on care for thousands of animals each year. Founded in 1868, we are the second-oldest humane society in the United States. Our services include animal protection and adoption, advocacy, humane education, law enforcement, and world-class veterinary care.
The MSPCA-Angell is a private, nonprofit organization. We do not receive any government funding nor are we funded or operated by any national humane organization. The MSPCA-Angell relies solely on the support and contributions of individuals who care about animals.
Can't make it to the BTC but still want to donate? Please click here!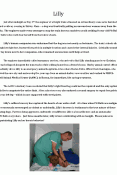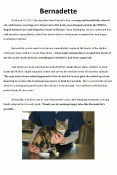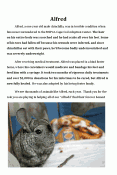 The MSPCA-Angell provides the following services and programs to help animals and people in Massachusetts and New England.
MSPCA Animal Care and Adoption Centers
The MSPCA's animal care and adoption centers around the state take in as many as 1,000 animals per center per month during the busy summer season. They provide vital services such as adoptions, behavior training, humane-education programs, and spay/neuter programs.
Angell Animal Medical Center
Each year, more than 50,000 animals receive outstanding routine and specialty care at the MSPCA-Angell's premier veterinary hospital, Angell Animal Medical Center in Boston, one of the foremost clinical veterinary institutions in the world.
Humane Law Enforcement
In addition to investigating cruelty complaints, MSPCA law enforcement officers inspect facilities and events involving animals; testify in court; work with police and social-service agencies in animal-related cases; and speak to school and community groups about animal care and protection.
Advocacy
Advocacy staff members lobby for better animal-protection laws nationally and statewide, and help individuals and communities live with animals.
Advocacy programs include:
Legislative work
Pets in housing
Spay/Neuter Assistance Program and the Shalit-Glazer Clinic (spay/neuter for low-income pet owners)
Wildlife
Nevins Farm
Located on more than 55 acres of rolling pasture in Methuen, Mass., Nevins Farm is a haven for an ever-changing assortment of pigs, ducks, sheep, geese, cows, goats, and more – as well as horses. Farm programs include rehabilitation and adoption of all kinds of farm animals, equine-rescue services and humane-education workshops.
Hillside Acre Animal Cemetery
Offering a lasting tribute to beloved animal companions, Hillside Acre brings support and peace of mind to bereaved pet owners.