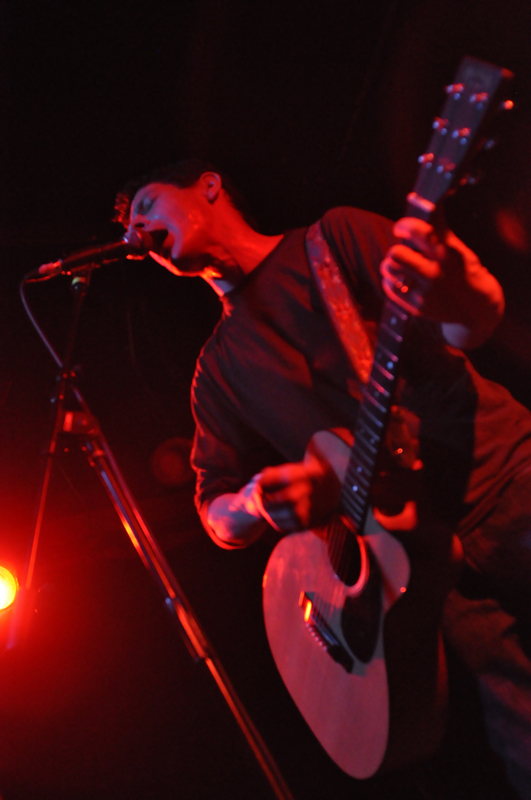 JASON BENNETT & THE RESISTANCE (folk-punk)
Quick Quote:
Jason Bennett's music "feels a lot like Joe Strummer or Johnny Cash is writing from the grave" (New York Hard Times 2010)
JB&R Bio:
Jason Bennett and The Resistance's last EP, 2:59 to Salvation features the "impassioned earnest vocals, gritty guitars and machete-sharp social commentary" that Bennett is renowned for (The Noise, 2010). 2:59 to Salvation is as indebted to a folk tradition in the vein of Woody Guthrie and Billy Bragg as it is to Bennett's punk rock roots in the music of The Clash and The Bad Brains. 2:59, produced by Paul Q. Kolderie at Camp Street Studios, earned JB&R Boston Phoenix Best Music Poll Nomination in Spring 2011. Bennett's 2008 release, Hope Dies Last continues to be a fan favorite and was also nominated for awards by both the Boston Music Awards' committee, as well as the Phoenix's Best Music Poll.
Bennett Solo:
Bennett struck out solo and toured the UK in January 2012. Of his performance in West Yorkshire, Dr. Hypberbole writes:
Shorn of his high-energy punk band 'The Resistance' for this tour, Bennett musters his own aural armoury 'against apathy', each song generating a political conundrum likely to invigorate his audiences as much as the full-throated roar of his delivery. It's a rare skill, and like Green Day and Hüsker Dü before him, Bennett poses questions - about trust, belonging, complicity and burnout - to a generation discovering itself on the frontline ("Better than Telly 2012).
Up and Coming:
Bennett's popular solo single, "Sue My Generation," is now up on iTunes, and a video for his newest song (filmed in the UK and US), "No Good Advice," will be out in May 2012.
http://jasonbennettandtheresistance.com
Jason Bennett and The Resistance on Facebook