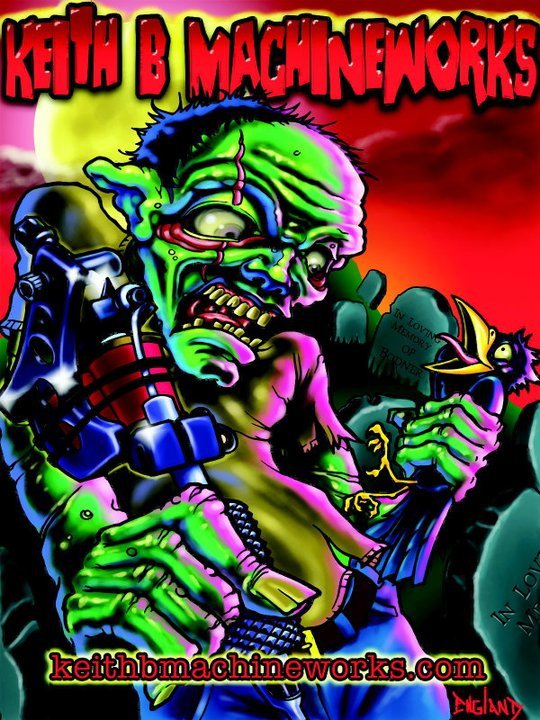 e: keith@keithbmachineworks.com
p: 610.442.5099
Please contact me via email or phone to place an order.
I do not sell to the general public. If you are employed
by a legitimate tattoo shop and able to verify it, I'll be
more than happy to work with you.
All custom orders require a deposit. Lead time for a
custom build is 16 weeks.
Full payment by Visa, Mastercard, AMEX, or Discover
is due prior to shipping. I accept payment by PayPal or
telephone.