Mike Ledoux
Powerline Tattoo
Cranston, Rhode Island, 02910
(401) 369-7771
miketattoo@cox.net
www.powerlinetattoo.com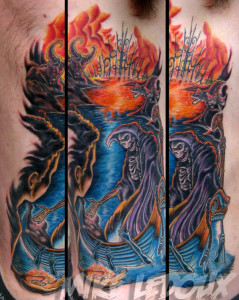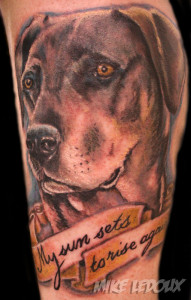 Mike Ledoux has been tattooing in several Rhode Island tattoo studios since 2003. He attended Rhode Island College, and hold a Master's Degree in Art Education. While having experience tattooing in a wide variety of techniques, I feel my strength lies in my illustrative style, which fuses realism with inventive physics and questionable secondary lighting. Think Dr. Seuss meets John Audobon. Or Salvadore Dali sitting on Norman Rockwell's lap.