When: Sunday July 12th, 2020 – 10AM-12PM Cost: $150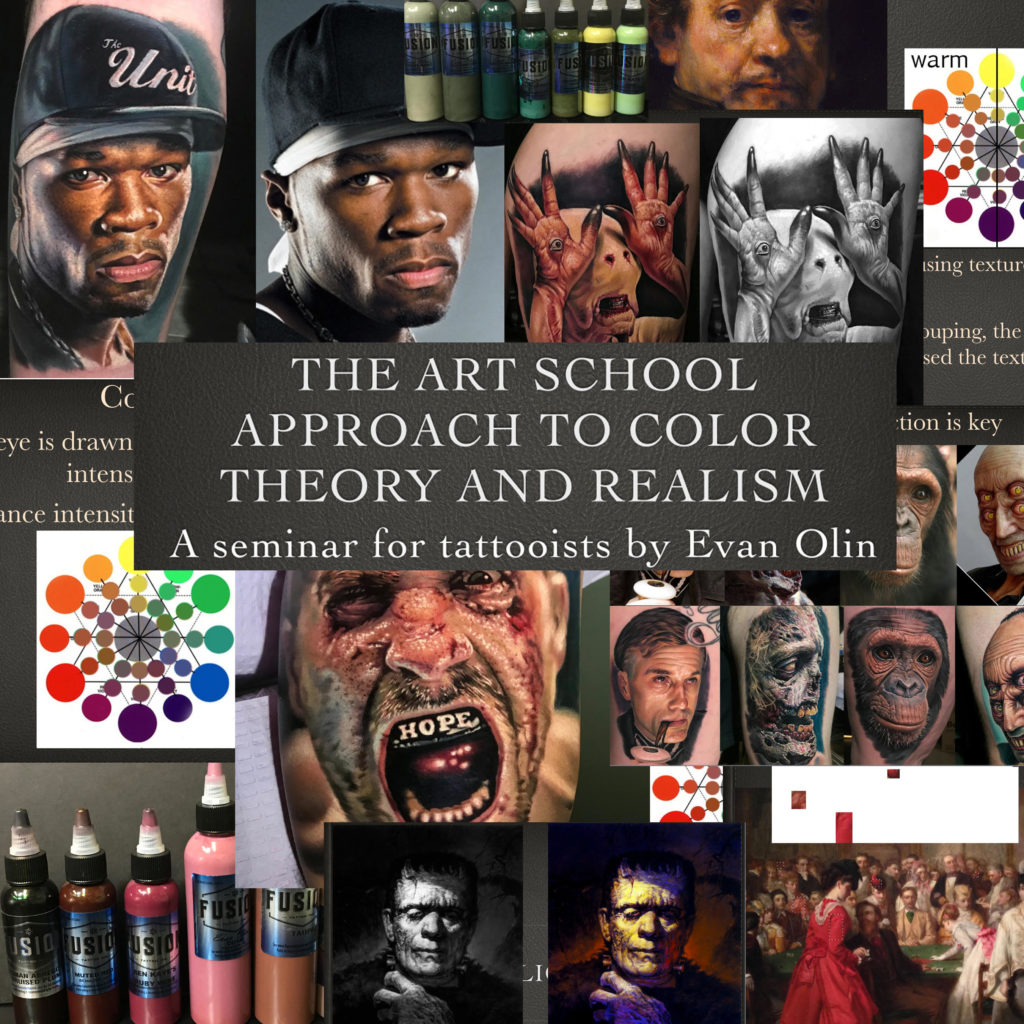 The color realism work of Evan Olin is brought to life by combining a background as an oil painter and alumni of the Rhode Island School of Design with his 16 years experience as a tattoo artist. It is this unique perspective that informs this approximately 2 hour lecture and slideshow presentation. Whether you are new to realism tattooing or are a seasoned veteran all artists are invited and will likely find useful info they can bring into their own work.
Topics covered will be art theory and design, reference selection, value, color theory and blending, texture and focus, tools and materials, as well as a little bit of personal philosophy regarding staying motivated, self critique and inspiration. There will be time allotted after the main presentation for Q and A and open discussion.

The cost is $150. Here is the link to purchase a ticket:
http://evanolin.bigcartel.com/product/boston-convention-seminar