facebook.com/papillonstarbrite
PAPILLON STUDIO SUPPLY & MFG. and Starbrite Colors are the creation of Michael Nicholson, a tattoo artist also known as "Papillon", who owned tattoo studios in Connecticut, Vermont, and Florida. Michael held a Masters Degree in Art and from there its history taking his love of drawing and his passion for art, and made it his mission to start a top quality business, manufacturing and selling tattoo ink (Starbrite Colors), tattoo machines, and our Peerless tips, tubes, grips, and needles.
Michael got his first Tattoo from Nick Picarro of Hartford, CT. in the early 50's which was before Nick started his supply business with Bill Jones. Michael eventually acquired equipment that was left from their business – A coil-winder (Made by Doc Wagner & updated by Bill Jones), fiber punches, dies, and machines. Mike Learned alot throughout the years from talking to artist's that were local and abroad, and was always grateful to Paul Rogers for his help with making machines with him, and his help making them run efficiently.
Mike Nicholson hired Carol Landry in January of 1994, and together they produced Starbrite Colors. After Mike's death in 1998, Carol continues to make the Starbrite Colors for Papillon Studio Supply & Mfg to this day and has expanded the line by creating new colors of her own.
Today Papillon Supply continues on without Michael because of the hard work and loyalty of the employees who both knew and loved him, and who appreciate what Papillon represents.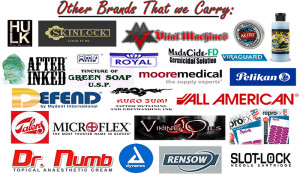 The drug is also used in adults to treat nerve pain caused by herpes zoster. There are many remedies which give you things you need to be ready on your own terms. You may have heard about how can i get viagra and getting viagra. Medicines, like Viagra, utterly, is going to improve your life. About ten percent of men aged 40 to 70 were have trouble keeping an erection during sex. But it's not a natural part of aging. Notwithstanding sex is not vital for good health, itís beyond doubt good for you. Some of the drugs used like antidepressants can also suppress your sex drive and make it harder to get an hard-on.